Teacher Training
June 24, 2019 6:30pm - July 20, 2019 9:30pm, July 29, 2019 6:30pm - August 19, 2019 9:30pm
This program encourages students to take the seat of a teacher and to step forth with an open heart, clear intention, and knowledge grounded in:
Exploring the dynamics and sequencing of power
Integrating pranayama, meditation, and yin/restorative techniques into your classes
Understanding anatomy, modifications, primary contraindications, and the key benefits of asana
Be confident in the proper use and technique of mindful, safe adjustments
A basic understanding of Sanskrit, Yogic philosophy including Patanjali's Yoga Sutras and the Bhagavad Gita
Practical experience teaching and adjusting
Over the course of the training program, you will be immersed in the Original Hot Yoga sequence. You will learn to modify for injuries, recognize body types and gain in-depth alignment knowledge and you will take your own yoga practice to new heights under the guidance of Caroline Hartrich, Jamie Hartrich and Marlon McGann.
You'll dig deep into the Original Hot Yoga technique and methodology, anatomy, and the associated philosophy of yoga, history, and ethics. Powerful Practice. Our aim is to provide the very best instruction in a supportive environment and treat every teacher and student as an individual.
Your personal potential lies in your unique gifts, strengths, and talents. Your ability to achieve all you want relies on your ability to tap those resources each and every day. You'll learn how to maximize your personal potential, as well as coach others to do the same.
You will also be getting insight into our favorite tools that have a huge impact on successful mindset, business practices, and productivity. These tools will augment the core of Powerful Practice training.
The training consists of weekends that are a rich mixture of lectures, discussions, coaching demonstrations, and opportunities to practice instruction with coaching and feedback. Over the course, you will be immersed in the Original Hot Yoga sequence. You will learn dialogue, cueing, we will share our journey with you and hope to be instrumental in the enriching of your life and the lives of your future students.
You will also be getting insight into our favorite tools that have a big impact business practice and productivity. You'll practice teaching with your fellow students both during and between the training weekends.
Every weekend is prepared to do one hot yoga class a day, as well as participate in asana posture study, asana delivery, and discussion.
Mindset is everything, during your training, you'll develop a mental and physical mindset. Our training practice empowers self-worth and identity, while at the same time, trains you physically in the technique and methodology, which utilizes the Original Hot Yoga sequence.
Whether you aspire to teach or simply desire to evolve your practice, we are confident that you will be transformed by this experience.
This 200+ hour Yoga Alliance certified Arjuna Yoga Teacher Training program will allow you to feel confident in your ability to teach students safely and effectively and will give you tremendous insight into the world of yoga.
The program is for aspiring teachers as well as students who want to deepen their understanding of yoga as a practice and a way of living.
If you are interested please call:
Marlon 970-710-1080
Caroline 970-948-1165
Jamie 970-618-2222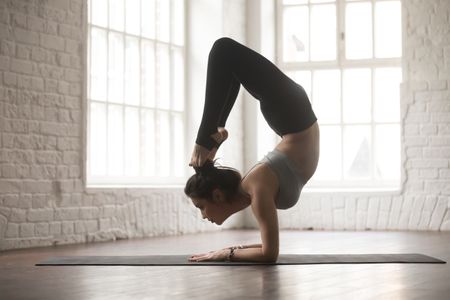 KEY ELEMENTS
This program encourages students to take the seat of a teacher and to step forth with an open heart, clear intention, and knowledge grounded in:
Exploring the dynamics and sequencing of power for vinyasa and yin yoga
Integrating pranayama, meditation, and yin/restorative techniques into your classes
Understanding anatomy, modifications, primary contraindications, and the key benefits of asana
Be confident in the proper use and technique of mindful, safe adjustments
A basic understanding of Sanskrit, Yogic philosophy including Patanjali's Yoga Sutras and the Bhagavad Gita
Practical experience teaching and adjusting
Recommended Reading List:
The Yoga Tradition: Its History, Literature, Philosophy, and Practice by George Feuerstein
The Yoga Sutra of Patanjali, New Translation with Commentary
Yoga Mala by Sri K. Pattabhijois
Bhagavad Gita: New Translation by Stephen Mitchell
The Heart of Yoga: Developing a Personal Practice by T.K.V. Desikachar
Light on Yoga by B.K.S. Iyengar
Yoga Anatomy by Leslie Kaminoff
Anatomy of Hatha Yoga by David H. Coulter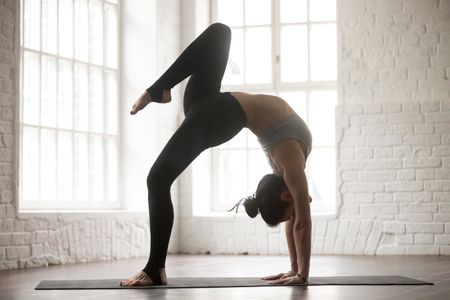 CURRICULUM
TECHNIQUES & PRACTICE
Principles of alignment
Energetics of asana
Modifications and variations
Teaching to different levels in one class
Working with injuries
Practice teaching
Posture clinics
TEACHING METHODOLOGY
Taking the seat of the teacher
Attitude and presence of the teacher
Principles of demonstration, observation, assisting, and instruction
Setting intention
Creative sequencing
Professional practice and ethics
Business of yoga
ANATOMY AND PHYSIOLOGY
Physical anatomy and physiology (bodily systems, organs, etc.)
Subtle anatomy (chakras, nadis, vayus, and koshas)
Pregnancy guidelines