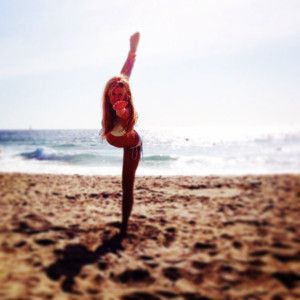 Amanda
Teacher
Amanda Dykann was born and raised in Basalt, Colorado. She first discovered Yoga while attending college at the University of Colorado and became a certified instructor after attending Bikram Yoga teacher training in Honolulu, Hawaii spring of 2007.Becoming an instructor was the touchstone to Amanda's lifelong pursuit of health, wellness and the healing arts. A former marathon runner and lifelong skier, yoga was the gateway to forging a deep connection between her body, mind and spirit.
In March 2008, she traveled to Tulum, Mexico and became a certified teacher in Partner Yoga. This hands on connection inspired her to continue her yoga studies in which 2009, Amanda obtained a 200hr Yoga Alliance certification at Arjuna Yoga in Aspen, CO. In November 2013, she completed a second 200hr Yoga Alliance certification with Bianca Fearon's Power Teacher training at Hot 8 Yoga.
Amanda received her master's degree from the University of Santa Monica, in Spiritual Psychology in 2012, and is currently obtaining her second degree in Spiritual Psychology with and emphasis in Consciousness, Health, and Healing. She incorporates her skills with counseling, along with yoga and massage therapy, in her private sessions.